Přednáška "Karin Meindl: Integration of refugees in the Bavarian-Czech border region" (Plzeň)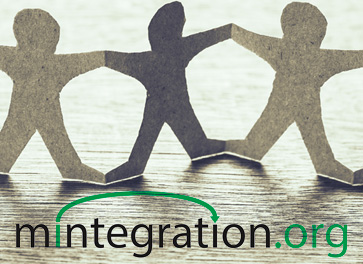 Karin Meindl, MA (Univerzita Bayreuth) Integration of refugees in the Bavarian-Czech border region: perceptions and networks
Datum: 12. prosinec 2017
Pořadatel: Katedra blízkovýchodních studií, Západočeská univerzita v Plzni
Místo: Katedra blízkovýchodních studií, SP-111, Sedláčkova 15, Plzeň
Jazyky přednášky: angličtina
Driven by a search for better living conditions more than 65,3 million people fled their home countries in 2015 worldwide (UNITED NATIONS HIGH COMMISSIONER FOR REFUGEES 2016: 2). They fled from war, conflicts, misery or violent conflict. A lot of them came to Germany and one of the main topics in Germany over the last two years was the integration of these refugees. Cities, districts and even more so small, rural communities were confronted with the enormous challenge of finding suitable accommodations as fast as possible. Still today it is widely discussed how to deal with long term integration, deportation and general restrictions in the context of future migration. In line with the new German integration law (Integrationsgesetz), which came into effect in August 2016, integration is no longer just an urban challenge but also a rural one.
In regards to integration, rural areas show a lot of specific characteristics, which can promote but also prevent integration. Especially the structures and the approaches towards this macrosocial topic diverge widely from one community to the next. Therefore a large variety of institutions, organizations and participants are trying to cope with this complex challenge by looking for suitable solutions and developing measures within a local context. According to different concepts of integration, different levels of customization and requirements, both to the immigrant community as to the host society are in use. These range from a one-sided adaptation of the immigrant community to integration as a task for the whole society. Thus the discourses of integration as well as the local integration work are significantly influenced by these theories.
In my talk I will carve out different understandings of integration in the Bavarian-Czech border region, which is according to the Bavarian regional development program described as "a rural area with special need for action". I will also trace the structures and networks of various actors like administration, religious associations and volunteers and point out different approaches of "doing" integration.